Business Development Representative (NYC - Hybrid)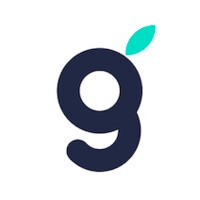 Gynger
Sales & Business Development
New York, NY, USA
Posted on Saturday, April 29, 2023
We are excited to officially launch and announce our $21.7M fundraise! Read more on
TechCrunch
.
About us:
Gynger is on a mission
to combine software with capital to enable businesses to scale with the technology they love.
We are a software and infrastructure financing platform that helps businesses buy the tools they need to grow. By enabling businesses to purchase these tools with flexible payment terms, regardless of what their vendors offer, Gynger helps them buy the best products for their tech stack while saving money, improving cash flow and extending runway.
Gynger is defining a new category within fintech and we're backed by some of the best
VCs in the world. We're seeking to hire top-notch talent to conquer this category. Are you up for the challenge?
The Opportunity:
We are seeking
an experienced Business Development Representative with a proven track record of generating qualified sales leads via cold outbound prospecting.
This is an exciting opportunity to join Gynger's Go-to-Market team at an early stage. As such, in addition to prospecting and supporting the sales team, you'll be instrumental in shaping our product, processes, and culture by joining us at the ground floor.
To excel in this role, you'll need a strong foundation in best practices of outbound prospecting, a deep understanding of the tools needed to execute it at scale, and an unparalleled ability to write strong email copy. The right fit is a motivated hunter that can hit their numbers with minimal support, learn quickly, and ideate creative outbound campaigns that cut through the noise.
In this role you'll be supporting our team of Account Executives by booking them meetings with qualified leads. Given the dramatic increase in cold emails over the past few years, to excel in this role you must leverage your creativity, organization, and attention to detail in order to get your message through to C-level executives and finance leaders. This is a challenging task that only extremely hungry BDRs can accomplish.
This is a full-time, permanent position with a competitive base salary and commissions. This role reports directly to our Head of GTM.
In this position you will...
Identify pockets of opportunity within our ICP and find creative ways to connect with them.
Craft creative outbound campaigns that are truly unique and stand out from the clutter.
Execute outbound prospecting at scale by utilizing the right tools.
Book meetings with qualified leads for the Account Executives you support.
Attend conferences and events to network and generate leads.
Leverage your deep understanding of finance and software sales to help C-level executives understand the value of financing their technology spend.
Manage an aggressive quota and help us beat our company-level growth targets.
Set the pace as a leader amongst the team and help us scale Gynger.
You have...
Minimum 1+ years of experience as an SDR/BDR at a high-growth startup.
Proven track record of exceeding your quota.
Exceptional capability of booking meetings with senior executives and/or finance leaders.
Proficiency and experience using Hubspot and Apollo for prospecting.
Bonus points if you have a depth of knowledge in finance and/or B2B/commercial lending.
Target Compensation: $80,000 - $120,000 OTE (base salary + uncapped commission)
We offer...
• Endless career growth opportunities by joining our team at the ground floor.
• A tight-knit team of like-minded people who are passionate about building startups.
• Ability to work remotely, or a hybrid between our NYC office and remote.
• Equity, a competitive salary, and robust benefits.
• Flexible PTO.
Our Values:
Win Together - Move, grow, and win as a team.
Be Accountable - Be true to yourself, to your team and to your customers.
Stay Curious - Dig deep and always thirst for knowledge.
Listen to Understand - Uncover what is really being communicated.
Go Above & Beyond - Go the extra mile and unlock the thrill of being a pioneer.
We're focused on building and fostering a diverse, flexible, and inclusive space that allows our team members to thrive. We're an Equal Opportunity Employer and consider applicants without regard to race, color, national origin, gender, sexual orientation, genetics, age, marital status, veteran status, disability status or any other basis forbidden under federal, state, or local law.