Senior ML Engineer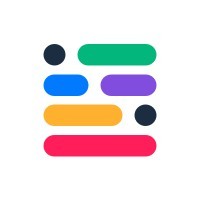 PackageX
Software Engineering, Data Science
Islamabad, Pakistan
Posted on Monday, May 9, 2022
About PackageX
PackageX is the world's first Headless Logistics Cloud. Hundreds of enterprises - across all industries - use PackageX's flexible first-to-last yard logistics APIs and infrastructure to digitize manual workflows, connect siloed point solutions and drive customer retention.
Our vision is to build the most advanced logistics infrastructure company that orchestrates the movement of physical things and becomes the defining backbone of the digital supply chain.
We're a fast-growing seed-stage startup in New York City with a distributed global team backed by Sierra Ventures, Ludlow Ventures, MXV Capital, Pareto Holdings, and other strategic investors and angels.
What we are looking for
As a Senior ML Engineer, you would help us to create and improve our PackageX products portfolio. You would need exceptional skills in programming and also have knowledge of data science, big data, and software engineering. You are always on the lookout to unlock and maximize your real potential.
You will:
· Build scalable, efficient, and high-performance software around our data analytics platform to help us expand its reporting and analytics capabilities.
· Build out frameworks and services for our Machine Learning services, systems, and dashboards.
· Interact with business users, other development, and testing teams.
· Follow coding best practices-Unit testing, design/code reviews, code coverage, documentation,etc.
· Identify, design, and implement internal process improvements: automating manual processes, optimizing data delivery, re-designing infrastructure for greater scalability, etc.
· Build analytics tools that utilize the data pipeline to provide actionable insights into customer acquisition, operational efficiency, and other key business performance metrics.
· Respond quickly to bug fixes and enhancement requests and be able to take directions and complete tasks on-time with minimal supervision.
· Work with and help implement data models created by data scientists.
We are looking for someone who has:
· Solid experience with computer vision & proficiency with OpenCV
· Experience working with NLP and ML packages and frameworks such as spaCy, NLTK, SciPy, etc.
· Understanding of speech recognition, text processing and feature extraction, text embedding, text classification, and sequence-to-sequence models.
· Proficiency with a deep learning framework such as TensorFlow, Keras, or PyTorch
· Proficiency with python language is required.
· Expertise in visualizing and manipulating big datasets (pulling from AWS, GCP, etc.)
· Experience with data noise removal, data augmentation, dataset truthing, and construction
Expertise in visualizing and manipulating large datasets
· Familiarity with Linux.
· Proficiency with languages like javascript and SQL is a plus.
· Excellent interpersonal, communication and organizational skills are required. Excellent analytical and troubleshooting skills are necessary.
· Strong written communication skills are preferred.
What can you expect from the application process?
All applications will be looked at by the People team who will reach out to shortlisted candidates. Across various interview rounds you'll speak with the hiring manager and other functional heads. We want to have an open discussion about your work and how we can be a great fit for each other. The process may also involve an assessment or presentation relevant to the role. You can expect an offer after three rounds of interviews. All offers are subject to satisfactory reference and background checks.
We are an Equal Opportunity Employer and consider applicants without regard to race, color, national origin, gender, sexual orientation, genetics, age, marital status, veteran status, disability status, or any other basis forbidden under federal, state, or local law.