UI/UX Designer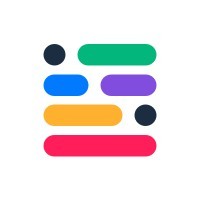 PackageX
Design
Islamabad, Pakistan
Posted on Friday, June 10, 2022
About PackageX
PackageX is the world's first Headless Logistics Cloud. Hundreds of enterprises - across all industries - use PackageX's flexible first-to-last yard logistics APIs and infrastructure to digitize manual workflows, connect siloed point solutions and drive customer retention.
Our vision is to build the most advanced logistics infrastructure company that orchestrates the movement of physical things and becomes the defining backbone of the digital supply chain.
We're a fast-growing seed-stage startup in New York City with a distributed global team backed by Sierra Ventures, Ludlow Ventures, MXV Capital, Pareto Holdings, and other strategic investors and angels.
What we are looking for
We are looking for a skilled UI/UX Designer with experience in agile development teams. Primary location of this role is Islamabad. You'll split your time between designing new mobile/web applications for the company and revising or expanding existing services. Most days you'll work closely with the department's DevOps team, product owners, and project leads to ensure the accessibility and usability of our apps.
You will:
· Collaborate with product managers and developers to understand user requirements and create design solutions that meet those needs.
· Conduct user research to gain insights into user behavior, preferences, and pain points.
· Develop wireframes, prototypes, and other design artifacts that effectively communicate design concepts and interaction flows.
· Create visually appealing, functional, and user-friendly interfaces that adhere to brand guidelines and design standards.
· Conduct usability testing to evaluate the effectiveness of design solutions and make improvements based on feedback.
· Collaborate with front-end developers to ensure design solutions are implemented correctly.
· Stay up-to-date with emerging design trends and technologies to continually improve the user experience.
· Advocate for the user throughout the design process, ensuring that user needs are at the forefront of design decisions.
· Work with stakeholders to prioritize design solutions based on user needs, technical feasibility, and business goals.
· Communicate design solutions effectively to stakeholders at all levels of the organization.
We are looking for someone who has:
· 5+ years of experience working in a similar position
· Online portfolio demonstrating user-centered UX/UI Mobile/Web based design skills (layout, . hierarchy, typography, color theory, ADA compliance, patterns), and clear online development concepts.
· Design thinking methodology to solve complex user problems.
· Understanding of UX design and how it differs from UI design.
· Ability to apply best-practice UX/UI design skills to create wire-frames and interactive prototypes that effectively communicate interaction and design concepts.
· Proficiency with design tools and techniques including Adobe XD, Sketch, Illustrator, InDesign, Figma and Photoshop.
· Ability to work closely with developers and provide any assets or detailed design documents necessary to implement the designs.
· Working knowledge of HTML/CSS.
What can you expect from the application process?
All applications will be looked at by the People team who will reach out to shortlisted candidates. Across various interview rounds you'll speak with the hiring manager and other functional heads. We want to have an open discussion about your work and how we can be a great fit for each other. The process may also involve an assessment or presentation relevant to the role. You can expect an offer after three rounds of interviews. All offers are subject to satisfactory reference and background checks.
We are an Equal Opportunity Employer and consider applicants without regard to race, color, national origin, gender, sexual orientation, genetics, age, marital status, veteran status, disability status, or any other basis forbidden under federal, state, or local law.