VP of Sales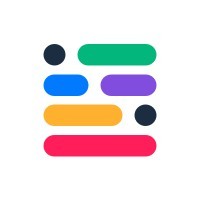 PackageX
Sales & Business Development
New York, NY, USA
Posted on Friday, February 24, 2023
About PackageX
PackageX is the world's first Headless Logistics Cloud. Hundreds of enterprises - across all industries - use PackageX's flexible first-to-last yard logistics APIs and infrastructure to digitize manual workflows, connect siloed point solutions and drive customer retention.
Our vision is to build the most advanced logistics infrastructure company that orchestrates the movement of physical things and becomes the defining backbone of the digital supply chain.
We're a fast-growing seed-stage startup in New York City with a distributed global team backed by Sierra Ventures, Ludlow Ventures, MXV Capital, Pareto Holdings, and other strategic investors and angels.
What we're looking for
High-energy, self-driven individual who loves to sell, win, and lead a team of sellers to deliver outstanding results. A leader who thrives on dealing with ambiguity, operating in a high-growth environment, and solving complicated problems.
As the VP of Sales, you'll lead and coach a team of high-performing account executives and business development reps to deliver on ambitious targets delivering predictable revenue and growth across PackageX products.
You'll be responsible for the enterprise pipeline generation through outbound sales efforts and strategic partnerships. In addition, you'll have great support through marketing-generated inbound leads.
You'll deliver targets by product, segment, and geography for new and existing business customers supported by a strong partnership with marketing, sales ops, engineering, platform, and partner teams.
You'll master PackageX's Logistics Cloud and its components (APIs, apps, SDKs, etc.), buyer persona, and target verticals. You and your team will execute customer and industry research, establish relationships with strategic stakeholders, and increase revenue and contract value.
You must have a track record of meeting and exceeding quota in B2B SaaS. The ideal candidate will have sales management and leadership experience bringing new products to market, developing GTM strategy, scaling a technology sales team, excellent communication skills, and a customer-first obsession.
Knowledge of Logistics, Supply Chain, Retail/eCommerce, and Commercial sectors is a big plus.
In this role, you will own:
Core Sales
- Take charge and hit sales targets year after year.
- Develop an overarching strategy and tactical activities to lead our sales team in achieving the sales targets across all verticals and geographies.
- Define and execute territory sales plans.
- Optimize existing sales channels' performance and recommend new ones as the company grows.
- Develop deep and trusted relationships at the C-level with users and partners, becoming a trusted advisor.
- Actively participate in large enterprise deals, and include CEO and other functional leaders proactively and when required.
- Report pipeline progress and sales performance metrics weekly to the leadership team.
- Assist with developing and tracking the sales budget while not exceeding expenses - must stay financially responsible.
- Lead with clarity and context, building and executing an ambitious plan that supports PackageX's strategy while building and delivering outstanding product sales organization.
Team Management
- Hire, train, and coach new and existing sales resources.
- Be available and resourceful for the sales team and stay accountable for the teams' performance and outcomes.
- Hold all resources accountable to goals, targets, and activities weekly, quarterly, and annually.
- Hold weekly pipeline reviews, team meetings, and 1:1s cadence.
- Develop, engage, and retain talented sales resources by creating a work environment where people can realize their potential with positive accountability.
- Cross-Functional Collaboration.
- Develop strong working relationships with partner team leaders with mutual trust & respect.
- Closely work with the cloud platform, marketing, and finance teams to align on the GTM strategy and product roadmaps to meet customer needs and accelerate our growth.
- Manage and report on sales quotas and targets to finance, sales operations, and the leadership team.
- Provide inputs to the cloud platform and operations teams based on customer feedback.
- Provide input to marketing and finance on pricing and derive creative solutions.
Sales Operations
- Manage CRM (HubSpot) performance and optimization closely with sales operations.
- Continually improve the sales process and its compliance and governance, including pipeline management, account planning, proposals, and follow-ups.
- Manage and report on sales quotas and targets to finance, sales operations, and the leadership team.
- Develop sales resource onboarding plans and materials in partnership with marketing and sales operations.
We're looking for someone who has:
- 7+ years of sales leadership experience, 3+ years as an Enterprise AE.
- Significant experience and a proven track record of success as a sales rep, manager, and leader in a relatable field.
- Proven track record of hiring, developing, and coaching a high-performance sales team with strong organizational health.
- A demonstrated ability to drive large-scale sales numbers.
- Ability to build deep executive-level relationships with customers, partners, and industry thought leaders.
- Ability to clearly communicate technical concepts and build strong relationships with highly technical customers.
- Proactiveness, innovation, creative thinking, and the ability to strive in a fast-paced, dynamic environment.
- Hands-on and a positive, can-do attitude that is infectious throughout the enterprise.
- Vast knowledge and familiarity with Logistics, Retail/eCommerce, or broader B2B SaaS.
- Good knowledge of CRM, sales tools, and day-to-day communication tools (Slack, Notion, etc.).
- Willingness and ability to travel to New York City on a regular cadence (if remote).
- Motivated by our story.
Our non-negotiables are:
- Experience scaling a fast-growing B2B SaaS startup from $2M to $20M with previous deal sizes to range near $150K-$1M annual contract value.
- Previous experiences with hunting/building a full pipeline with minimal support from marketing or a big brand (an ideal candidate was responsible for 70-100% of their own leads).
- Full accountability for a pipeline, even if supplemented with some lead generation by the company, the candidate wholly owns the development of the pipeline.
- 5 years minimum complete sales cycle selling experience with demonstrated success.
- Full confidence and poise as demonstrated by prior conference room presence/presentations.
- 3 years minimum selling to enterprise-level accounts with demonstrated success and examples.
- Must have technology platform or SaaS experience - logistics is not required as that can be taught but focusing on familiarity with selling cutting-edge technology.
- Fully understand Cloud / APIs / Infrastructure selling.
The compensation range for this role is:
- Between $300K-$350K per year + up to 0.5% equity.
- This range is the role's On Target Earnings (OTE) range, meaning that it includes both the sales commission and annual base salary for the role and will depend on candidate's qualifications, experience, and location. We offer an uncapped sales commission structure.
Other perks and benefits include:
- Comprehensive medical, dental and vision coverage.
- 401(k) plan participation.
- Monthly lifestyle allowance to help focus on your wellbeing.
- Reimbursements for home office setup, cell/data plan, meal delivery pass.
- Generous PTO including annual leaves, personal and sick days and birthday off.
What can you expect from the application process?
All applications will be looked at by the People team who will reach out to shortlisted candidates. Across various interview rounds you'll speak with hiring manager, other functional heads and with our CEO. We want to have an open discussion about your work and how we can be a great fit for each other. The process may also involve an assessment or presentation relevant to the role. You can expect an offer after three rounds of interviews. All offers are subject to satisfactory reference and background checks.
We are an Equal Opportunity Employer and consider applicants without regard to race, color, national origin, gender, sexual orientation, genetics, age, marital status, veteran status, disability status, or any other basis forbidden under federal, state, or local law.