Senior Manager, Growth Marketing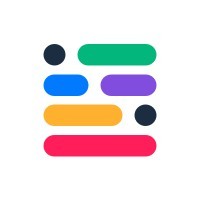 PackageX
Marketing & Communications, Sales & Business Development
New York, NY, USA
Posted on Monday, March 27, 2023
About PackageX
PackageX is the world's first Headless Logistics Cloud. Hundreds of enterprises - across all industries - use PackageX's flexible first-to-last yard logistics APIs and infrastructure to digitize manual workflows, connect siloed point solutions and drive customer retention.
Our vision is to build the most advanced logistics infrastructure company that orchestrates the movement of physical things and becomes the defining backbone of the digital supply chain.
We're a fast-growing seed-stage startup in New York City with a distributed global team backed by Sierra Ventures, Ludlow Ventures, MXV Capital, Pareto Holdings, and other strategic investors and angels.
What we are looking for
We are looking for a Senior Manager of Growth Marketing to join our fast-growing team and mission to digitize and connect enterprise logistics operations.
The best candidate will demonstrate their ability to own strategy, execution and collaboration against a variety of integrated multi-channel marketing campaigns, all to drive brand awareness, lead generation, and pipeline acceleration.
We are looking for an experienced marketer who thrives in fast-paced environments, loves to dig into data to find insights and develop a point of view, and always looking to learn and find the next best way to drive growth for The PackageX Cloud.
Let's build the future of logistics together!
In this role, you will own:
- We are looking for a Senior Manager of Growth Marketing to own planning and implementation of multi-channel marketing campaigns from ideation through execution & reporting.
- Develop and execute campaigns that drive brand awareness, generate leads, and accelerate pipeline opportunities.
- Identify and run the right campaign mix including robust, always-on campaigns as well as bespoke, targeted campaigns (product launch, event, ABM campaign).
- Evaluate funnel conversion, repeat and penetration rates, and engagement metrics and provide recommendations for continuous improvement of metrics.
- Collaborate with content marketing to adapt campaign messaging and long-form content (webinars, whitepapers) into bite-sized pieces of content for use in marketing campaigns.
- Own relationship with Digital Marketing Agency to drive results across paid search, social, and syndicated content.
- Collaborate with product marketing, website developers, and sales operations to ensure website (landing pages, CTAs, forms) and sales processes are optimized to produce desired results.
- Set and execute strategy for 3rd party listings and review sites (G2 crowd, capterra, etc.).
- Work with product marketing to design effective programs, in-sync with corporate and product launches and related activities.
- Collaborate with go-to-market team (Sales and Customer Success) to create effective ABM, lead nurture campaigns, and BDR messaging guides.
We are looking for someone who has:
- 3-5 years of experience in a performance marketing role for a B2B company, ideally SaaS.
- Proven ability to create and execute integrated, multi-channel (digital advertising, lead nurture programs, live events, webinars, and social media) marketing campaigns that directly contribute to pipeline growth.
- Bachelor's degree, preferably in Marketing or Business related or equivalent experience.
- Strong project management, time management, and organization skills with a proven ability to successfully plan, manage, (re)prioritize, and execute multiple campaigns simultaneously.
- Experience leading projects that require cross-functional buy-in and collaboration with various internal (design, content marketing) and external stakeholders (digital marketing agency).
- Strong analytical skills and track record of making data-driven decisions to continually optimize performance and determine future investments.
- Fluency in Marketing Automation, CRM, and tools such as Notion, 6sense, ZoomInfo, Hubspot and Chilipiper.
- Strong communication & collaboration skills (verbal, written, and presentation).
- A test and learn mentality and a hunger to leverage the latest technology and methods to drive growth.
- Flexible and adaptable to a rapidly changing environment.
The compensation range for this role is:
- In addition to other forms of compensation like perks, benefits and stock options, the salary range for this position is $115,000 - $135,000 per year. The final offer will depend on the candidate's qualifications, experience, and location.
Other perks and benefits include:
- Comprehensive medical, dental and vision coverage.
- 401(k) plan participation.
- Monthly lifestyle allowance to help focus on your wellbeing.
- Reimbursements for home office setup and meal delivery pass.
- Generous PTO including annual leaves, personal and sick days and birthday off.
What can you expect from the application process?
All applications will be looked at by the People team who will reach out to shortlisted candidates. Across various interview rounds you'll speak with hiring manager, other functional heads and with our CEO. We want to have an open discussion about your work and how we can be a great fit for each other. The process may also involve an assessment or presentation relevant to the role. You can expect an offer after three rounds of interviews. All offers are subject to satisfactory reference and background checks.
We are an Equal Opportunity Employer and consider applicants without regard to race, color, national origin, gender, sexual orientation, genetics, age, marital status, veteran status, disability status, or any other basis forbidden under federal, state, or local law.