Image Processing Expert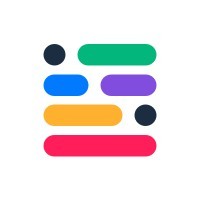 PackageX
Paris, France
Posted on Monday, May 15, 2023
About PackageX
PackageX is the world's first Headless Logistics Cloud. Hundreds of enterprises - across all industries - use PackageX's flexible first-to-last yard logistics APIs and infrastructure to digitize manual workflows, connect siloed point solutions and drive customer retention.
Our vision is to build the most advanced logistics infrastructure company that orchestrates the movement of physical things and becomes the defining backbone of the digital supply chain.
We're a fast-growing seed-stage startup in New York City with a distributed global team backed by Sierra Ventures, Ludlow Ventures, MXV Capital, Pareto Holdings, and other strategic investors and angels.
What we are looking for
We are seeking an Image Processing and Barcode Decoding Expert to join our team. The ideal candidate will have a strong background in computer vision, image processing, and machine learning, and be able to work with large datasets to extract meaningful insights. The successful candidate will be responsible for developing and implementing algorithms for image processing, object detection, and barcode decoding, and will have experience working with various image and barcode formats.
Candidate must be able to prioritize well, communicate clearly, have a consistent track record of delivery, and have excellent image processing skills. Must be able to work across multiple facets of the project and juggle multiple responsibilities at the same time. Strong analytic capability and the ability to create innovative solutions. We are looking for a highly motivated individual looking to grow their career in a fast-paced environment.
You will:
- Design image processing system architectures and evaluate image processing algorithms.
- Create/invent/develop image processing algorithms and software for Barcode Detection and Decoding.
- Lead the technical aspects of a project, from prototype to production code, in a small team.
- Add and improve barcode decoding algorithms.
- Design and implement image quality enhancement and geometry estimation algorithms.
- Modify and train machine learning models to meet the accuracy and speed constraints.
- Use automated QA systems to guarantee accuracy, speed, and robustness.
- Solve challenging geometric mapping and product recognition problems for our Logistic solution including Inventory, Retail shelf, fulfillment via barcode.
- Further improve the performance of our leading barcode recognition algorithms (e.g. on reflecting or deformed surfaces).
- Build out the augmented reality capabilities of our product by developing specialized AR/SLAM implementations that go beyond what is possible with ARKit and ARCore
- Develop and improve the C++ core architecture of our cutting-edge SDKs with features like Barcode- and Document Detection, Image Processing, Text Recognition, Data Intelligence, Real-time Data Extraction, AR-Overlays.
- Work with our researchers to turn Python-based prototypes into production-ready and cross-platform C++ code.
- Partner closely with our Android-, iOS-, Web-, and Windows teams as well as product management to continuously improve our products.
- Design and implement benchmark tests to evaluate the performance of the new features.
We are looking for someone who has:
- Ph.D. or Masters in Computer Science, Electrical Engineering, or related field.
- At least 6+ years of experience in image processing, computer vision, and machine learning.
- A minimum of 2 years experience as a C++ software developer.
- Expertise with Encoding/Decoding and Encryption algorithms.
- Have previous experience working with open-source libraries.
- Expertise with traditional CV approaches (e.g., OpenCV).
- Experience with document scanning and image enhancements.
- Comfortable in reading, understanding, and implementing research papers.
- Current knowledge of C++ standards and specifications.
- Experience Working with Android and iOS is a plus.
- Cryptography experience is also a plus.
What can you expect from the application process?
All applications will be looked at by the People team who will reach out to shortlisted candidates. Across various interview rounds, you'll speak with the hiring manager and other functional heads. We want to have an open discussion about your work and how we can be a great fit for each other. The process may also involve an assessment or presentation relevant to the role. You can expect an offer after three rounds of interviews. All offers are subject to satisfactory reference and background checks.
We are an Equal Opportunity Employer and consider applicants without regard to race, color, national origin, gender, sexual orientation, genetics, age, marital status, veteran status, disability status, or any other basis forbidden under federal, state, or local law.