Technical Support Associate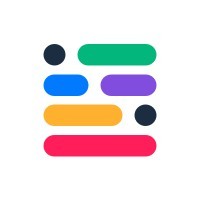 PackageX
IT, Customer Service
Islamabad, Pakistan
Posted on Friday, May 26, 2023
About PackageX
PackageX is the world's first Headless Logistics Cloud. Hundreds of enterprises - across all industries - use PackageX's flexible first-to-last yard logistics APIs and infrastructure to digitize manual workflows, connect siloed point solutions and drive customer retention.
Our vision is to build the most advanced logistics infrastructure company that orchestrates the movement of physical things and becomes the defining backbone of the digital supply chain.
We're a fast-growing seed-stage startup in New York City with a distributed global team backed by Sierra Ventures, Ludlow Ventures, MXV Capital, Pareto Holdings, and other strategic investors and angels.
What we are looking for
We are looking for a Technical Support Associate with expertise in Node.js. As a Technical Support Associate, you'll leverage your passion for customer service and strong communication skills to provide first-level technical support for our PackageX Platform users. You'll handle, troubleshoot, and resolve support tickets both individually and within our collaborative support team, always striving for a quick and efficient resolution. Your prior experience in software technical support will be critical in enhancing user experiences and ensuring customer satisfaction.
You will:
- Handle customer queries via phone, chat, or email through our ticketing system promptly and efficiently.
- Serve as the primary liaison for PackageX platform users, focusing on attaining superior customer satisfaction levels.
- You will be responsible for effectively troubleshooting system bugs and reporting them for comprehensive resolution.
- You will be expected to develop and maintain a comprehensive suite of unit tests to ensure the stability of the system.
- Create and disseminate self-help resources to foster user independence and mitigate the need for direct support.
- Stay abreast with product updates and quickly assimilate new functionality changes to provide timely and accurate support.
- Oversee the prompt resolution of customer incidents, ensuring regular follow-ups meet customer expectations.
- Act as the main point of contact for all service-related needs, facilitating a customer-centric approach.
- Deliver effective technical support, resolve customer inquiries, and troubleshoot issues with a proactive, solution-oriented approach.
- Execute Quality Assurance checks for monthly product releases, addressing existing customer issues and preempting potential ones to enhance product reliability.
We are looking for someone who has:
- Minimum of 2 years of experience as a NodeJS Developer with a customer-focused technical support role.
- Demonstrated ability to effectively interact and communicate with customers, system architects, and product owners to deliver on requirements.
- Proficiency in AWS and Google Cloud consoles.
- Proficient understanding of code versioning tools, such as Git.
- Familiarity with Agile methodology and Scrum.
- Understanding of the quality assurance process, with experience in writing unit tests as an integral part of the development process.
- Strong analytical skills and a design thinking approach.
- BS/MS degree in Computer Science, Computer Engineering, Electrical Engineering, or a related discipline.
What can you expect from the application process?
All applications will be looked at by the People team who will reach out to shortlisted candidates. Across various interview rounds, you'll speak with the hiring manager and other functional heads. We want to have an open discussion about your work and how we can be a great fit for each other. The process may also involve an assessment or presentation relevant to the role. You can expect an offer after three rounds of interviews. All offers are subject to satisfactory reference and background checks.
We are an Equal Opportunity Employer and consider applicants without regard to race, color, national origin, gender, sexual orientation, genetics, age, marital status, veteran status, disability status, or any other basis forbidden under federal, state, or local law.