Employee Marketing Manager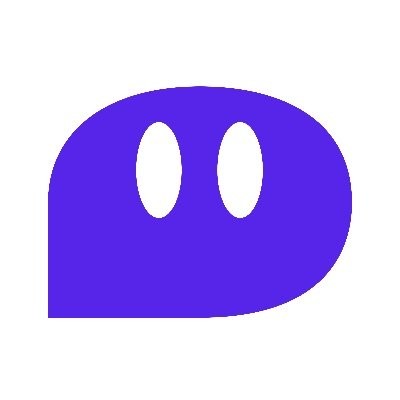 Postscript
Marketing & Communications
Remote
Posted on Friday, November 10, 2023
Postscript is redefining marketing for ecommerce companies. By introducing SMS as an entirely new channel for ecommerce stores to engage, retain, and convert their customer base, brands are seeing huge ROI with Postscript. Backed by Greylock, Y Combinator and other top investors, Postscript is growing fast and looking for remarkable people to help build a world class organization.
Postscript's People Team works to create a work environment where employees can accelerate their career. We believe some of the best ideas and strategies for growing a business come directly from our employees and work tirelessly to elevate them internally and externally. With this in mind, we are committed to proactively drive our employee experience to allow employees to grow wildly at Postscript and live the best part of their career daily.
As Postscript's Employee Marketing Manager, you will be responsible for driving incremental improvements in employee engagement across all of our hybrid business units. You'll work with our Director of HRBP to build a high-performing program that improves upon our existing employee engagement strategy. You will help us fulfill our mission of making SMS the #1 revenue channel for merchants by developing and managing employee engagement programs so Posties from around the world, in office or remote, can come together to share ideas, ask questions, solve challenges, and elevate the potential of our customer's businesses. You'll execute on this vision by leading creative and scalable engagement programs to increase peer to peer connections, conversations, and drive meaningful value for both employees and Postscript.
This role is not one that exists in the typical Human Resources world. The ideal candidate can take experience in a GTM strategy and apply the same proactive strategies, often seen in Customer Success or Marketing, to Postscript's overall employee experience strategy.
This is a fully remote position.
What does an average day look like?
Partnering with our Director of HRBP and Internal Communications to build and manage employee lifecycle through scalable internal employee touch points.
Driving Results: Drive cohort-level employee retention and engagement improvements through optimization of our email, SMS and Slack communications, innovation in our recognition program, and data-driven experimentation and personalization of the employee experience.
Taking Ownership: Execute our retention and employee lifecycle strategy across employee communication channels; be a primary driver of post-hire employee experience for the business.
Making Decisions: Use data and employee feedback to prioritize high impact programs and innovations that will drive improvements in core employee engagement KPIs.
Cultivating Relationships: Work closely with our Brand and Creative and People Operations teams to execute on these strategic engagement and employee retention improvements.
Instilling Trust: Delivering on an employee experience that encapsulates Postscript's employee value proposition and vision down to the smallest detail while meeting employee needs and expectations.
Customer (Employee) Focus: Transforming employee feedback, insights, and data trends into actionable strategic initiatives that drive provable improvement in employee satisfaction and highly engaged behavior.


What We'll Love About You
4+ years of experience in marketing, communications, customer success, or enablement at a fast growing SaaS company
Experience building programs from the ground up and comfortable with ambiguity
Experienced with analytics and tools and ability to pull, work with, and find insights in raw data independently
Experience managing programs, events, and organizational change
Track record of cultivating community and culture
Experienced with public speaking & presenting to large groups of people
Exceptional writing, editing, and presentation skills
Well-versed in email marketing design best practices
Extremely detail-oriented with an understanding of employee experience and engagement best practices
Proven experience in implementing, measuring, and influencing customer behavior with program management
Experience collaborating and working cross functionally with internal teams to drive business outcomes
Highly self-motivated and self-directed in your work with a bias towards action and a willingness to take on tasks no matter how big or small.
Relentless curiosity with a persistent desire to collect information, analyze results, and improve performance.
Self motivated, curious and willing to create this role while also doing the job
What You'll Love About Us
Salary range of USD $102,000 to $116,000 base plus significant equity regardless of location
High growth startup - plenty of room for you to directly impact the company and grow your career!
Fully remote culture - work from home (or wherever!)
Fun - We're passionate and enjoy what we do
Flexible paid time off
Health, dental, vision insurance
Other great perks, such as home office stipend
You are welcome here. Postscript is an ever-evolving place of equal employment for talented individuals.