Senior Compliance Operations Analyst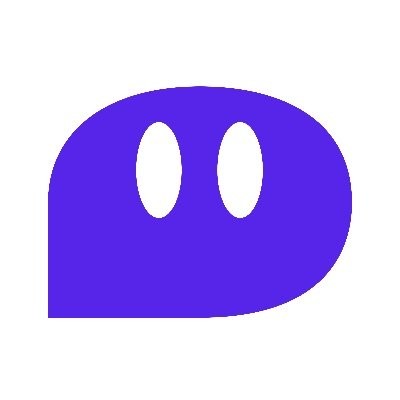 Postscript
IT, Legal, Operations
Remote
Posted on Thursday, November 16, 2023
Postscript is redefining marketing for ecommerce companies. By introducing SMS as an entirely new channel for ecommerce stores to engage, retain, and convert their customer base, brands are seeing huge ROI with Postscript. Backed by Greylock, Y Combinator and other top investors, Postscript is growing fast and looking for remarkable people to help build a world class organization.
As the Senior Compliance Operations Analyst, you will build, streamline, and automate operational processes to support Postscript and Fondue's legal & compliance frameworks. You will also play an active role in the day-to-day operations of new processes that you build, supporting our existing legal & compliance operations teams. This role will also have the opportunity to build out analytics and reporting specific to legal, compliance, and messaging operational goals. You will report directly to the Senior Manager, Compliance Operations & Messaging Strategy, but will also work closely with our Legal, Business Intelligence, and Revenue Operations teams.
This role will support Postscript's work in regulated fields of SMS marketing messaging (Telephone Consumer Protection Act (TCPA) and state law equivalent) and third-party payment processing (OFAC/BSA/AML Compliance) where heightened importance is placed on the organization and streamlining of the compliance and legal functions.
Primary duties
This is a unique cross functional role supporting Postscript's multiple product lines:
Process Development and Automation:

Design and implement a wide variety of efficient processes for legal and compliance operations.
Utilize expertise in Excel, SQL, and Zapier to create and automate these processes, ensuring they are scalable and adaptable to the company's growth.
Roll out and train on these projects to ensure successful adoption.
Establish and maintain procedural documentation such as compliance guides and playbooks to support scalability.

Operational Execution:

Take a hands-on approach to not only build but actively execute and manage operational tasks. This includes being deeply involved in the operational details and not hesitating to delve into the complexities of the processes.

Data Analysis and Reporting:

Analyze legal & compliance operational data to identify trends, efficiencies, and areas for improvement.
Regularly report on operational goals, trends, and key performance indicators, providing actionable insights for decision-making.

Cross-Functional Collaboration:

Work closely with Legal, Business Intelligence, and Revenue Operations teams to ensure that newly built compliance operations processes align with the company's existing frameworks and automations.
What We'll Love About You
2+ years of experience at a consulting firm working on process improvement or regulatory compliance projects, or in a financial analytics role
2+ years of experience building out operational processes at a hyper-growth startup or technology company
A genuine interest in legal or compliance matters and their importance to a successful business
Expert knowledge and experience with the following tools: Excel/Gsheets, Zapier
Strong familiarity/experience with (or ability to quickly learn) the following tools: SQL, Hubspot, Salesforce, Looker
A proactive 'doer' mindset, comfortable with both building and executing complex processes
Strong analytical skills with the ability to analyze data and trends for operational improvement
Demonstrated ability to collaborate cross-functionally
Excellent problem-solving skills with the ability to create order out of ambiguity. You are proactive and self-motivated to identify and solve problems; you're comfortable with a high degree of responsibility, ambiguity, and autonomy
Excellent organization and project management skills
Interest in or willingness to experiment with efficiencies supported by AI/ChatGPT
Nice to have: Experience with TCPA compliance, telecommunications industry (CTIA or CWTA), or Know Your Customer (KYC) and related AML/OFAC regulations; or experience in a similarly regulated industry (e.g. industries regulated by the OCC or CFPB)
What You'll Love About Us
Salary range of USD $100,000 - $125,000 base plus significant equity (we do not have geo based salaries)
High growth startup - plenty of room for you to directly impact the company and grow your career!
Work from home (or wherever)
Fun - We're passionate and enjoy what we do
Competitive compensation and opportunity for equity
Flexible paid time off
Health, dental, vision insurance
Other great perks, such as home office stipend
You are welcome here. Postscript is an ever-evolving place of equal employment for talented individuals.